ISTANBUL METROPOLITAN CITY HALL, ŬSTANBUL, TURKEY
---
The Istanbul Metropolitan City Hall Project is a prized national architectural competition entry.

The site is located on the European side of the City adjacent to the major road leading to the Bosphorus Bridge towards the Asian side. The land and the neighboring park crowned by an historical memorial and a shrine are surrounded by roads on all sides.

The proposed City Hall complex is a low rise complex as a reference to human scale and the neighboring monuments. Its enclosed area measures 220.000 m2. A crescent-like layout defines a central circular plaza at 0.00m level. Peripheral office spaces, three levels below and four levels above the plaza isolate the latter from the wind and the surrounding roads' dust and noise. The peripheral spaces below 0.00m enjoy light and air thru internal court-gardens at -13.00m level. The mouth of crescent opens up towards the Memorial Park to unite the latter with the City Hall's circular plaza conceived as 'citizens. meeting point'. At the plaza one can enjoy views of the cityscape and the horizon thru the transparent foyers of the surrounding circular ground floor. Three basements levels below the circular plaza serve as car parking.
Seven radially oriented eight-nine floor rectangular blocks symbolise the legendary 'seven hills landscape' of the Imperial City and intersect at right angle with the peripheral circular office belt. Their slabs are cable-supported to allow a column-free space below. The terminal block towards the parc houses the Offices of the Mayor, an egg-shaped auditorium, an exhibition foyer and finally the semi-spherical Council Meeting Hall under a giant free-flying roof. The Council Hall becomes transparent towards the plaza and a light-slope amphitheatre allows the citizens to sit on the steps and follow the City Council debates from outside. A reflecting pool enriched with water jets is placed between the Council Hall and the amphitheatre.Two pedestrian bridges span the surrounding road and connect the complex with the city texture. During weekends and closed days, the public may wander around the City Hall, the plaza and the Memorial Park.

Mr. Bernd Seidel, Architect, and his colleagues from Berlin, Germany were part of the project team.





---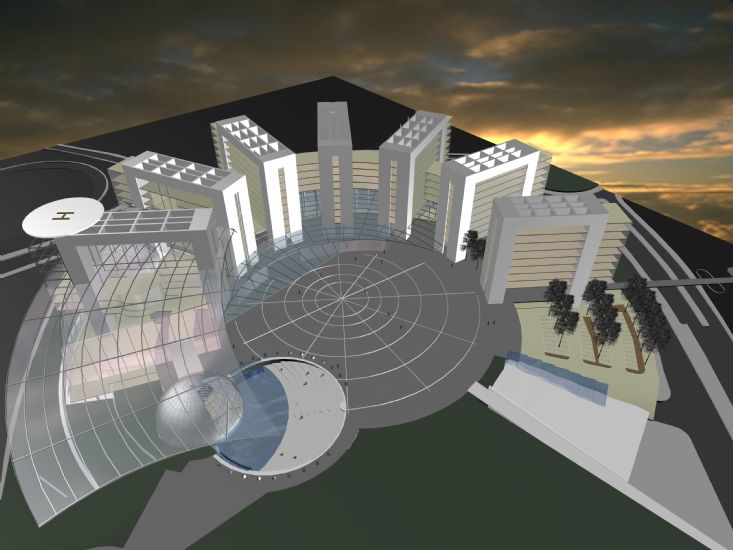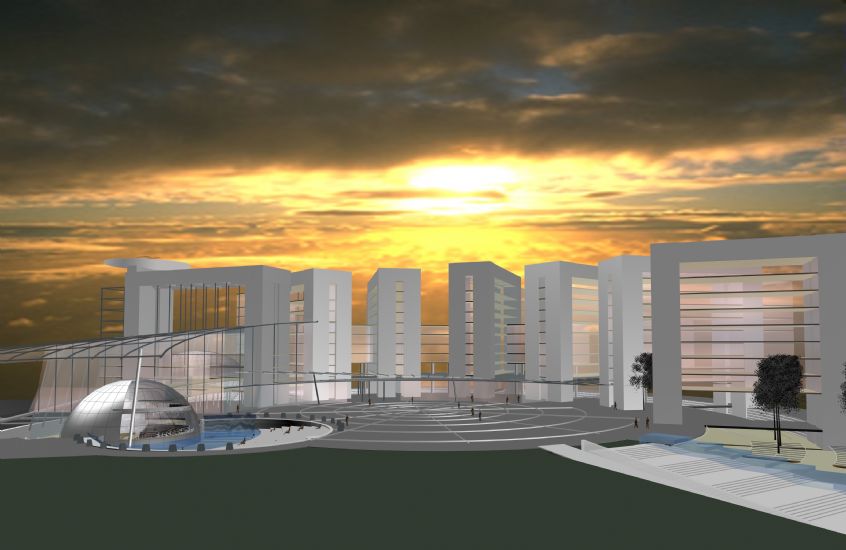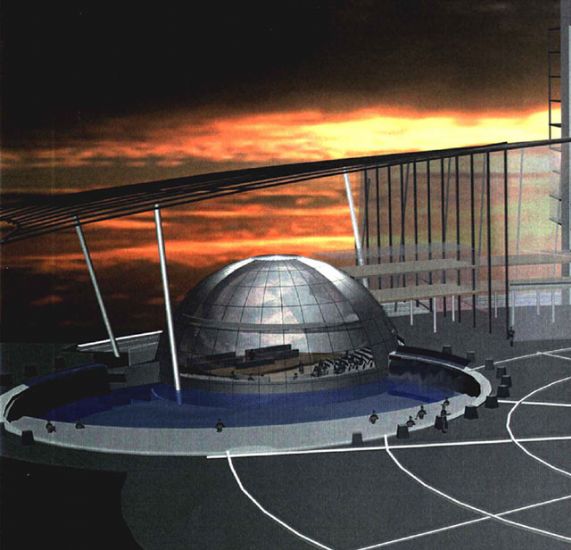 ---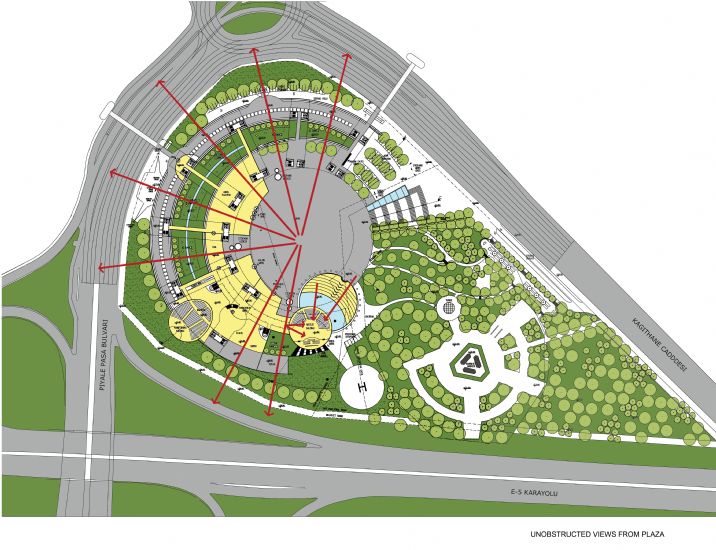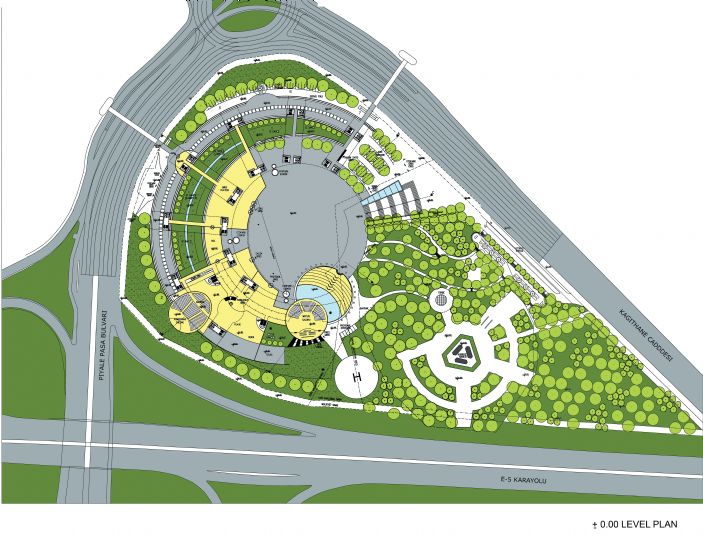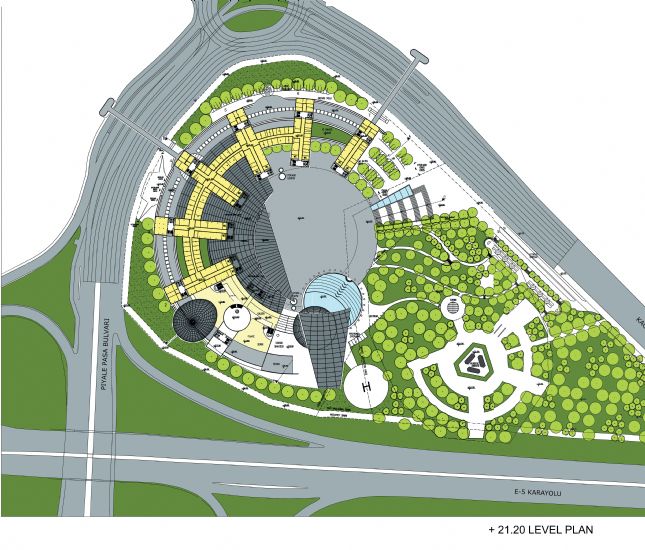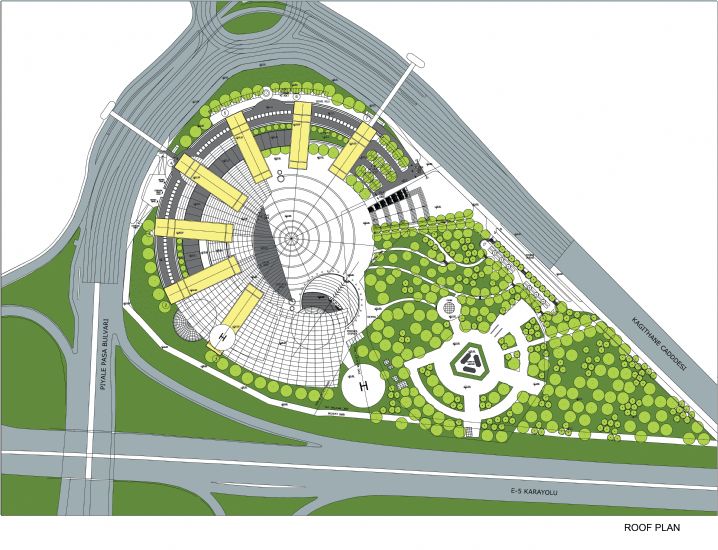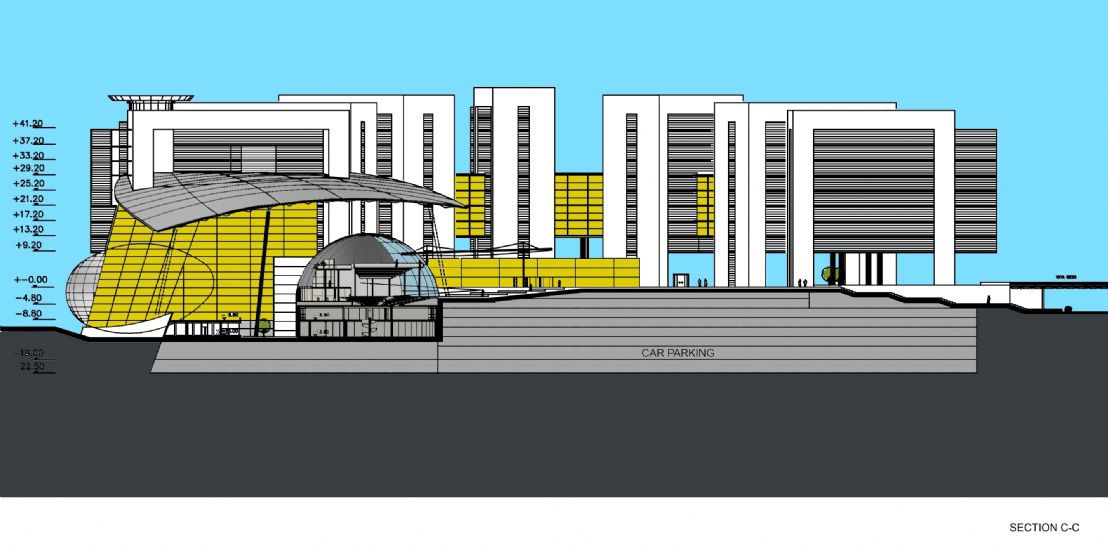 Ğ Back