NATIONAL ACTION PARTY HEADQUARTERS, ANKARA, TURKEY
---
'A Collision of Geometries and Styles''

The headquarters of the national action party 'MHP' sits on a 3.900 m2 land in the Turkish capital Ankara. The built-up area totals 29.000 m2, 19.000 m2 above and 10.000 m2 in 5 basements below ground. Conceived in high-tech style in a vibrant geometry the architecture occasionally refers to the Turkýsh–Islamic tradition embracing the old and the new in a sensitive and delicate balance: An attitude that also reflects the party's political phylosophy.

The main entrance leading to the atrium-court is positioned on the street side and is emphasized by a grand seljuki portal. A second entrance aside allows the press and students of the political school to move in and out without disturbing the security of the hdqs. The building uses intelligent technologies and is access-free throughout.

Cultural and social spaces such as the library, the art gallery, the mascid, the street cafe enrich the office functions.

One can perceive almost the totality of the building thru the 9-floor high triangular atrium. The ground floor houses the main entrance lobby, the street cafe and the exhibition gallery. The 700-seat auditorium with balcony, its foyers, the cafeteria, the museum, the library occupy the 1st and 2nd basement floors which partially enjoy daylight thanks to the backwards sloping terrain. The 3rd basement is reserved for the mech rooms and storage. The car parking is located on the 4th and 5th basements.

The ensemble is described by 3 arc-shaped office blocks, 9/12/15 floors respectively. They describe the ensemble and encircle the central triangular atrium. The 3-crescent symbol of the party is delicately implied here. The roof of the atrium is organised as a sky garden.

100 m above ground on the top of the 2 cylindrical circulation shafts the semi-spherical steel structure vip restaurant and heliport terminate the structure.

On the opposite of the main entrance, the 4-level circular presidential pavillion crowned by a coupola is reminiscent of the Turkish-Ottoman architectural traits. Its ground floor accomodates the protocole entrance directly accessible from the street. The vip lobby is located on its 1st, and the suite of the president on its 2nd floor. The 3rd floor houses the presidential meeting hall, and finally under the roof coupola is the private dining room. The presidential block is connected to the main building via steel brigdes over the atrium void. They allow the president to reach the press conference hall and the party executive board room directly from his office. The president's lobby overlooks the atrium and allows for addresses to a crowd of approx 1500 persons dispersed at various levels inside. The presideniýal block is directly accessible from the undergound garage thru a private lift.

The hdqs works as one 'total space' and enjoys 'transparency' in opposition to similar centers worldwide.

The construction costs exceeds 20 mlln USD.

---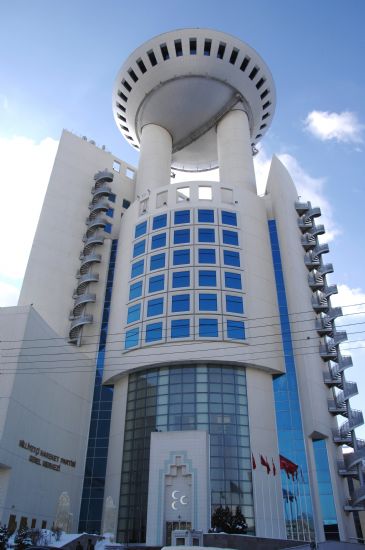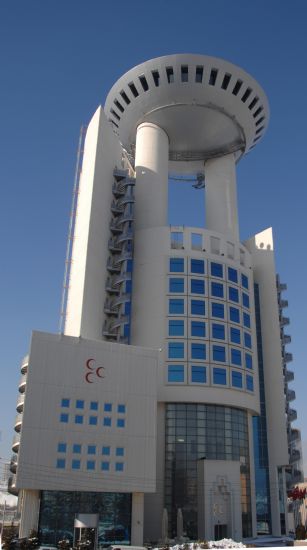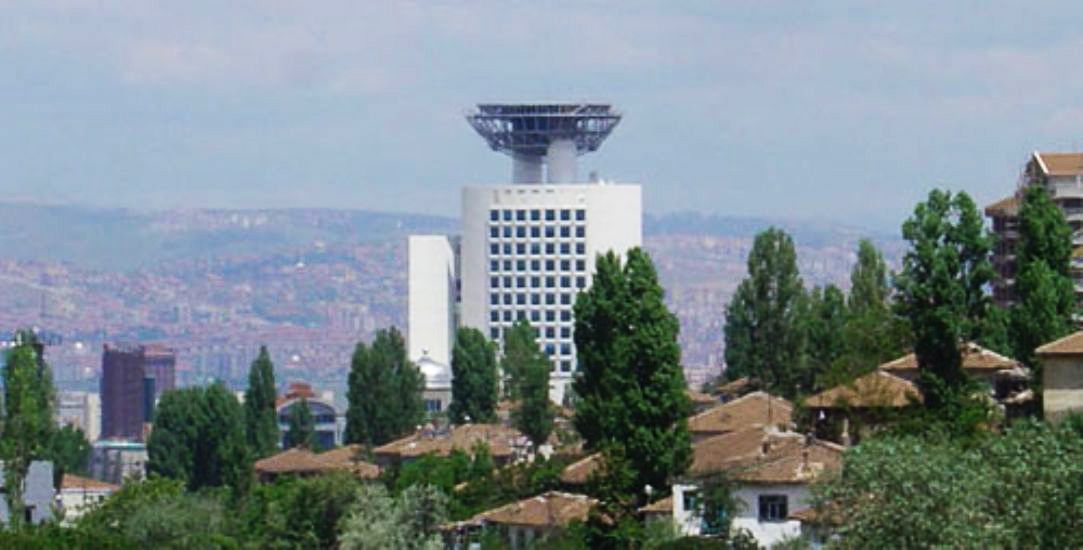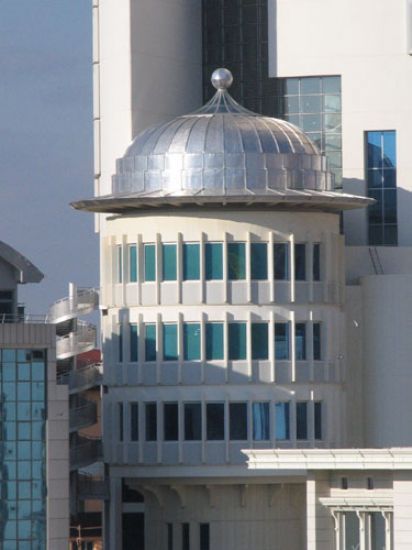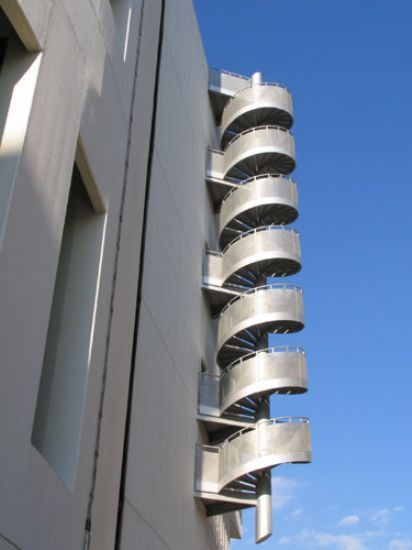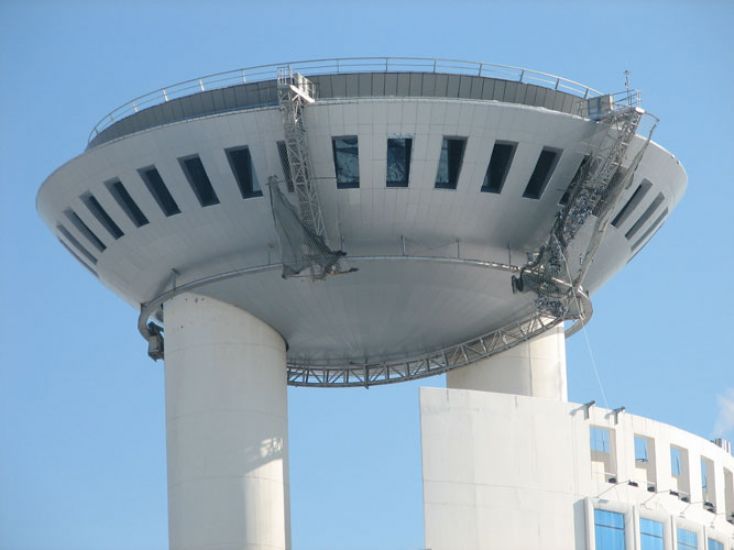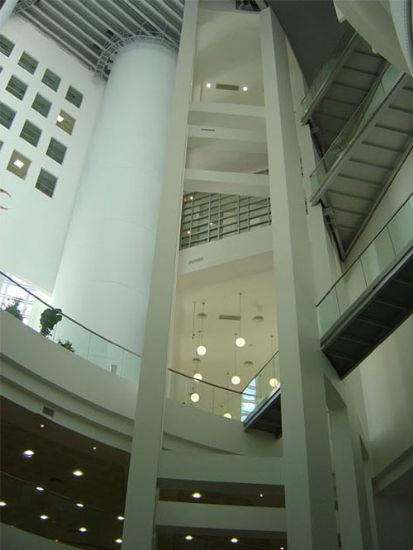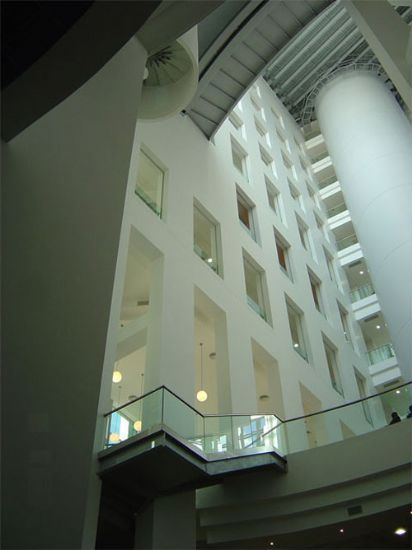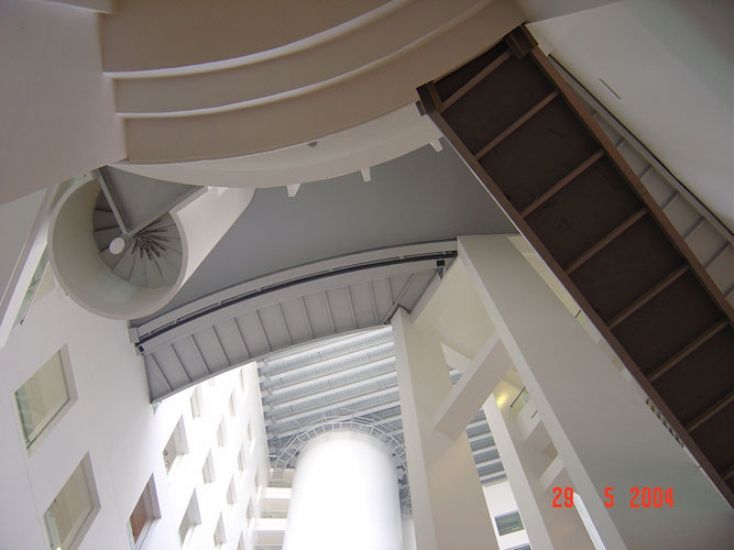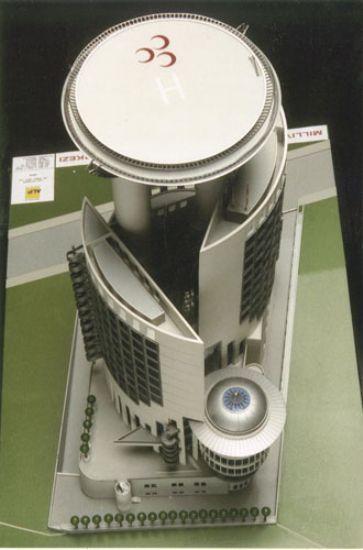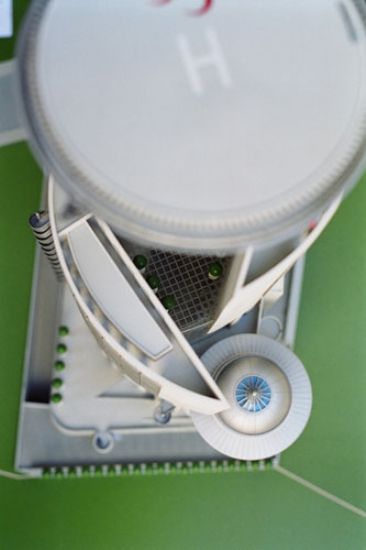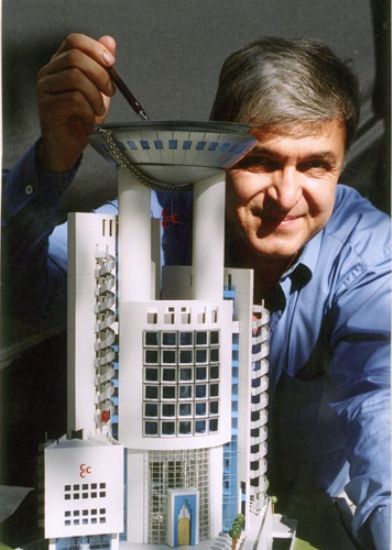 ---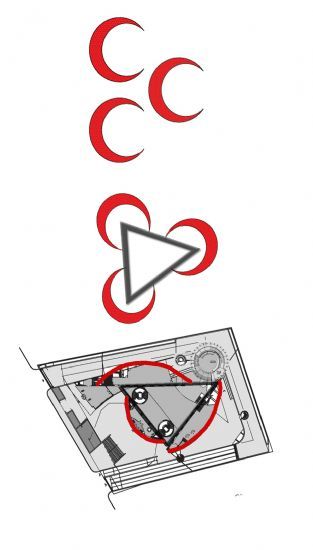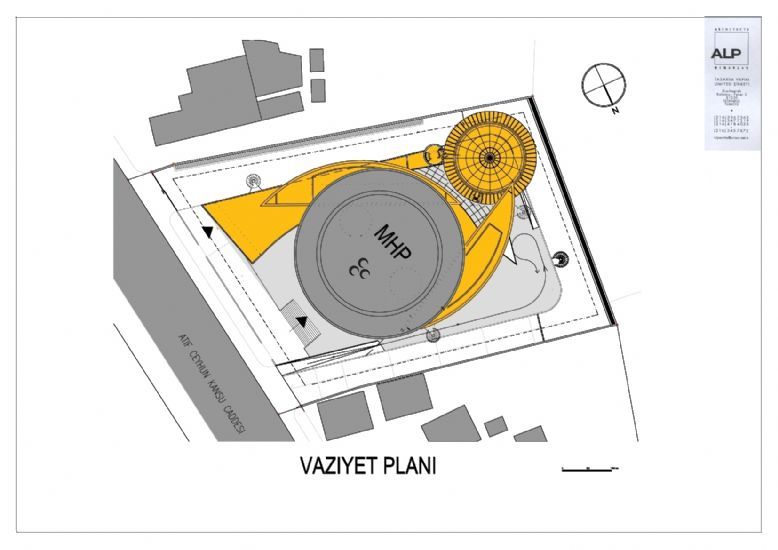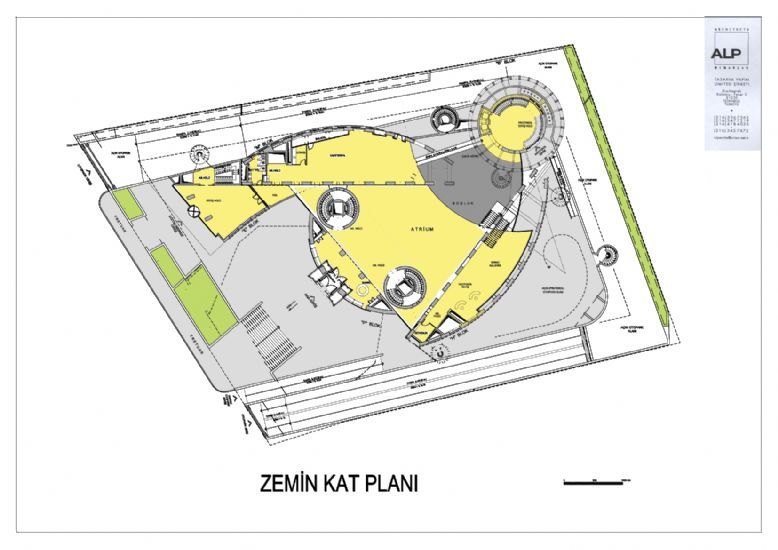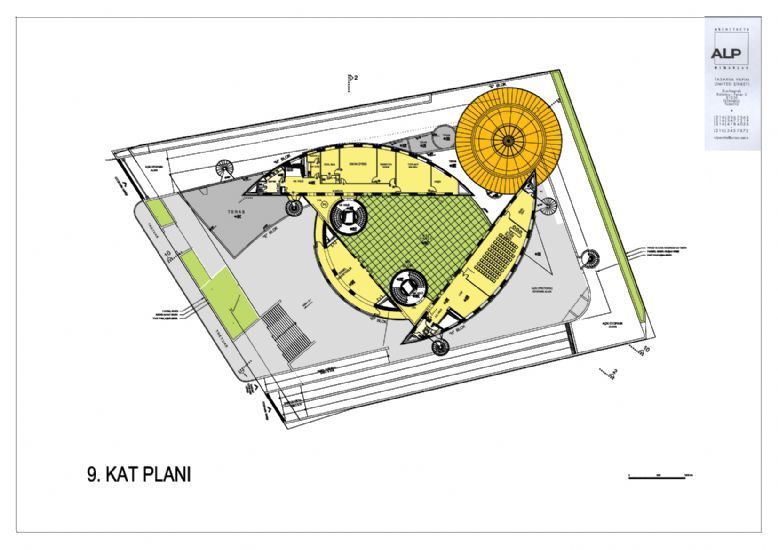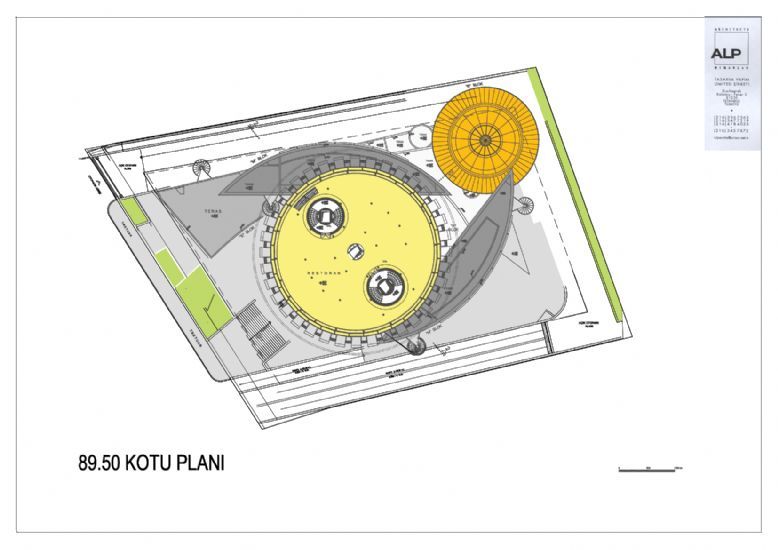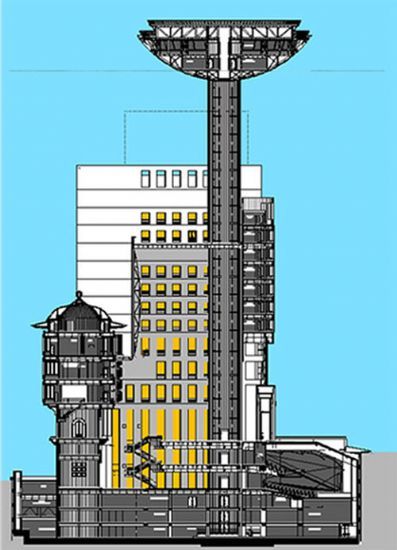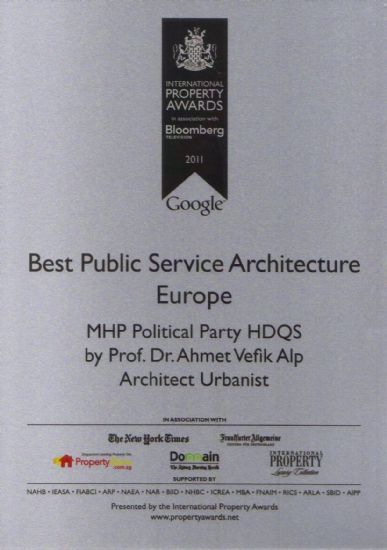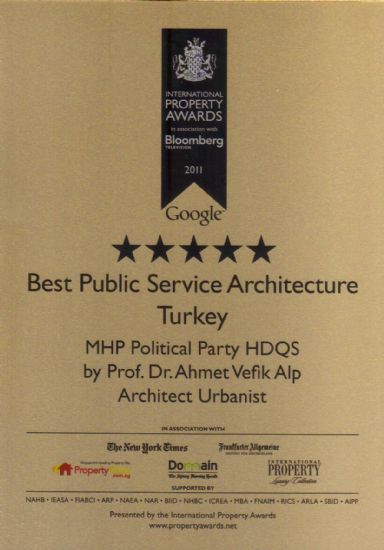 « Back