'ECOCITY' , KONYA, TURKEY
---
Konya is the size-wise largest governorate of Turkey located at the center of Anatolia. It is the home of the famous philosopher Jalal ad-Din Muhammad Rumi, best known for his dancers `Whirling Derwishes'. The `Ecocity` Konya Renewal Project will demolish about 3000 low quality houses to replace them with modern 5000 housing units and other urban facilities to form a self-sufficient small city.

The Project is Based on the following principles:
.Totally separated pedastrian and vehicular traffic: The people may reach all points of the neighbourhood without intersecting with the vehicular traffic.
* Self - sufficiency in energy requirements. Photovoltaic panels mounted on the vertical circulation towers , supplemented by additional systems, provide the necessary energy.
* Visual reference to Jalal ad-Din Muhammed Rumi`s image: The mosque located at the center of the artifical lake is inspired from the hat (sikka) of the Whirling Derwishes . The tensile structure shading the CBD reminds their floating skirts.
* An internal monorail, to be later connected with the Konya`s rail system, ensures the circulation.
* The hill-lake housing masses enjoy external view and take advantage of the inner courts where children can enjoy protected recreation space.
* The ground breaking of the `Ecocity Konya`is expected to be in 2016.


---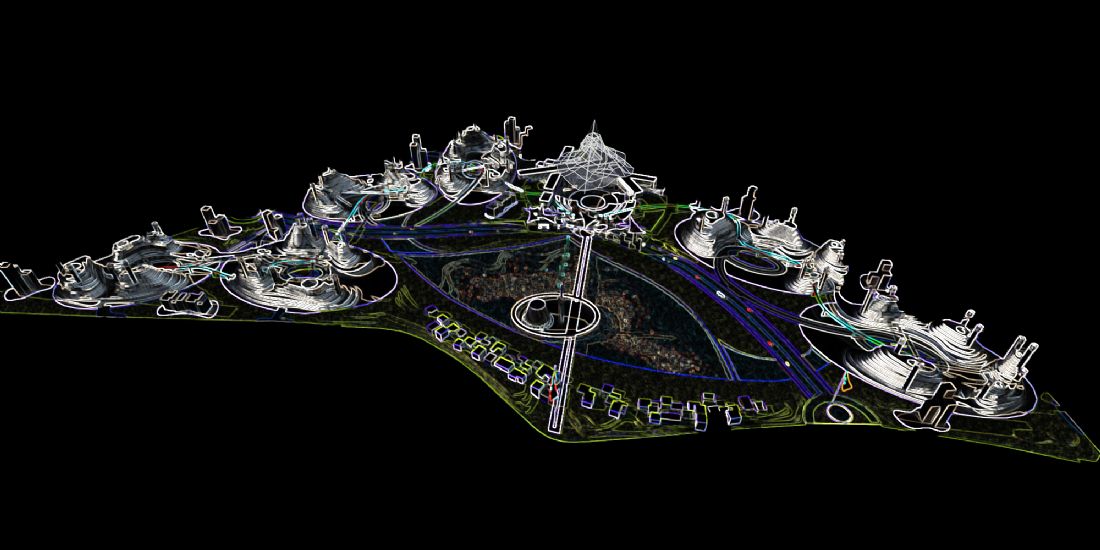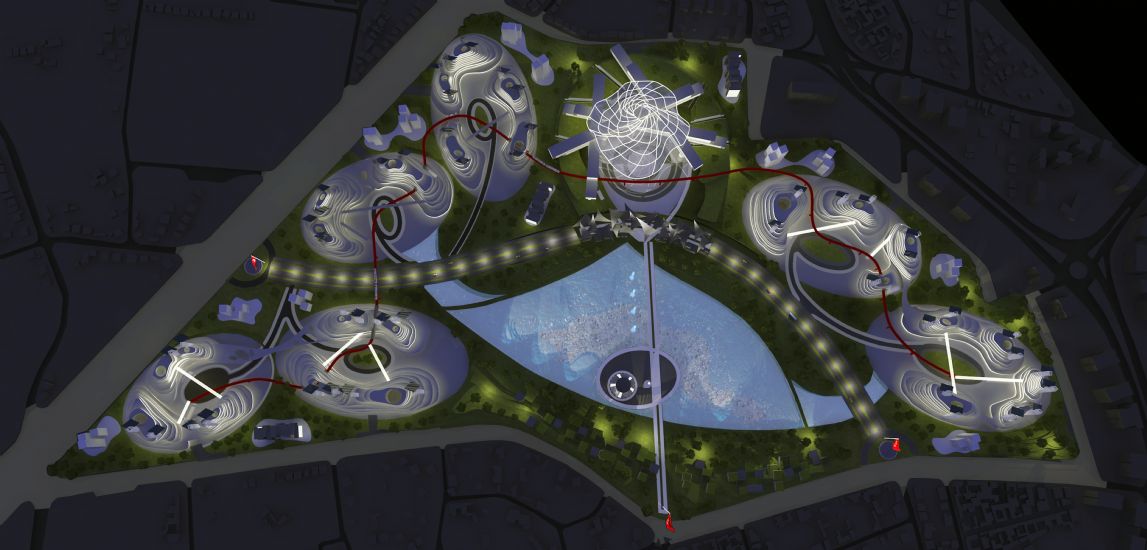 ---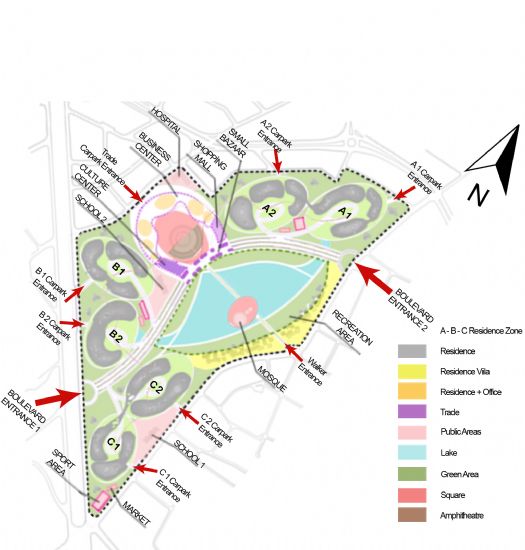 « Back