ZEYTİNBURNU MULTIFUNCTIONAL COMPLEX, İSTANBUL, TURKEY
---
MULTIFUNCTIONAL COMPLEX

Istanbul, Turkey
1994

The project located on a 40.000 m² lot on the Marmara Sea corniche road between the Ataturk International Airport and the Imperial Historical Peninsula of Istanbul. It enjoys 220m frontage to the shore road and a 163m frontage to the rear Demirhane Road. The total built-up area of the Complex is 250.000 m², 150.000m2 above and the rest below 0.00 level. It's possible to reach the sea shore through an existing tunnel under the corniche road and water-oriented recreational facilities may be installed at sea side subsequent to appropriate permits from authorities. The basement floors contain a 2.500 car capacity parking. The shopping center, the congress hall, the exhibition areas, the television studios, the sport center, the fast food places and the music hall functions are located below 0.00 level. The shopping center is covered with a glazed atrium and roofed with a tensile roof projecting towards the road and the sea. The ensemble has been nick named 'Cloud Building' due to the flying shape of the tensile system.
The hotel, office and residence towers at the corners approach each other as they rise up. They meet each other and are completed to a square floor plan on top with three levels, each of 7.000m² area. The structure is culminated with a pyramidal glass roof. The express-panoramic elevators inside the steel columns at the front corner serve directly these top three levels. A station of the city rail system is envisioned to be placed behind the Complex.
The scheme received 'the Belgium Silver Medal Award' at the 8th World Triennial of Architecture in 1997 in Sofia, Bulgaria.


---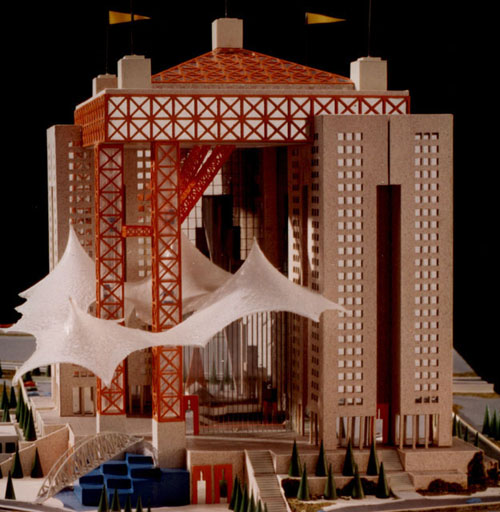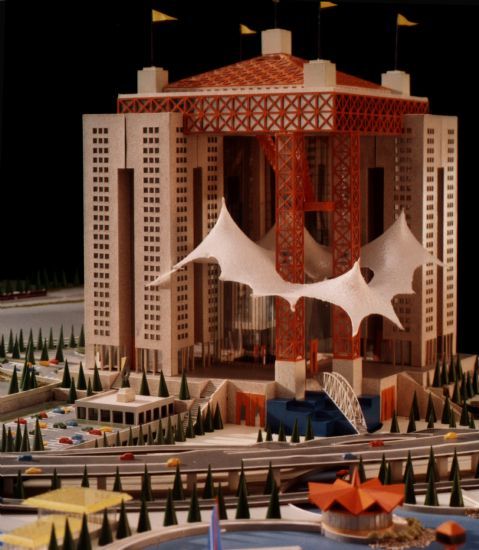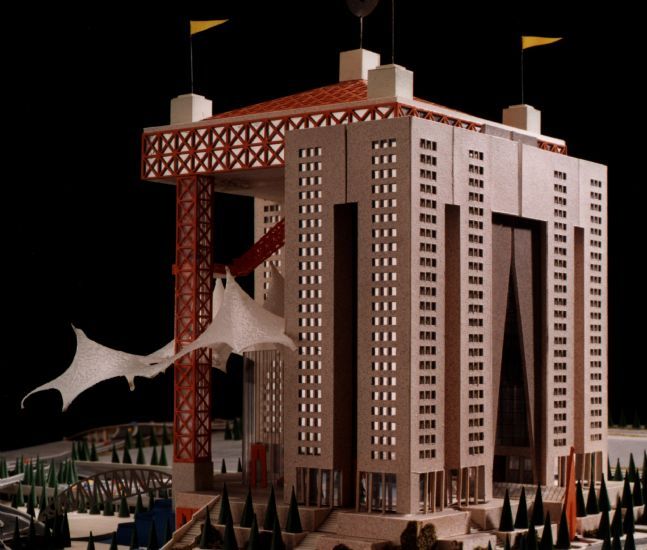 ---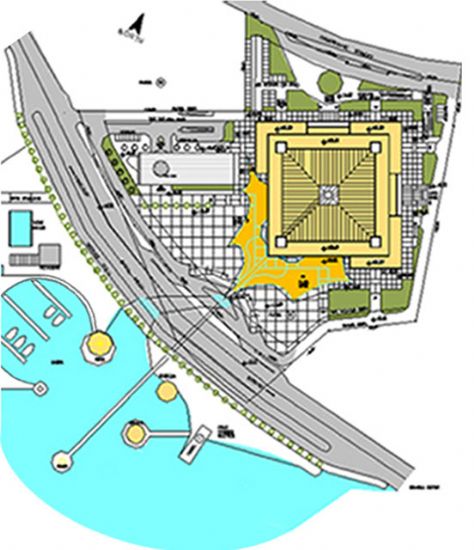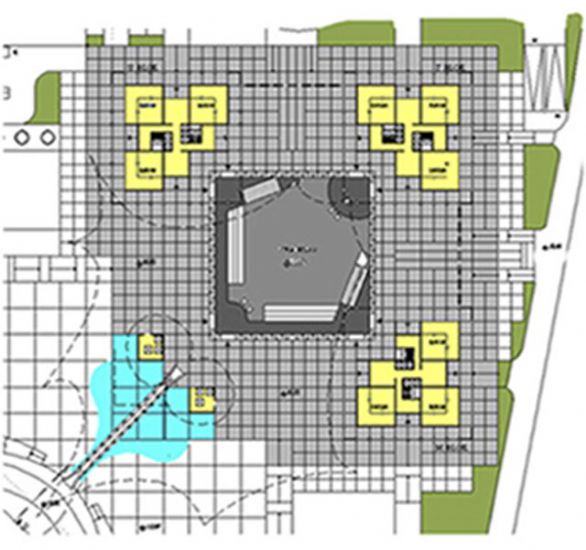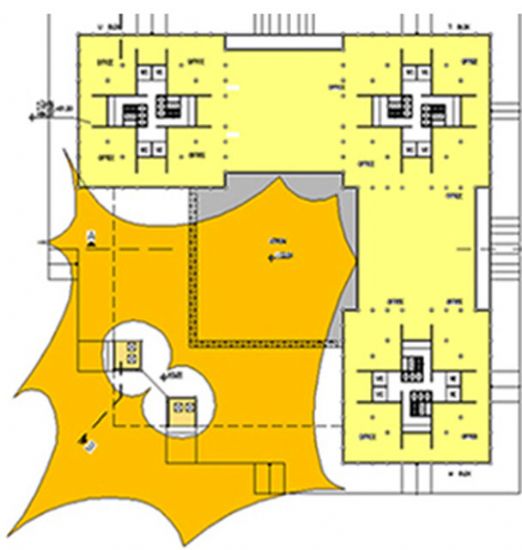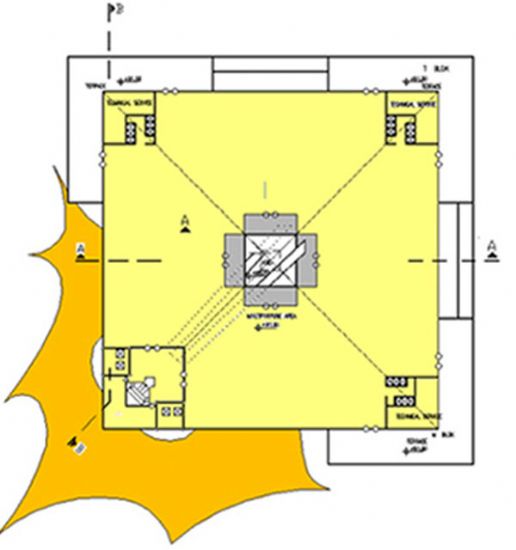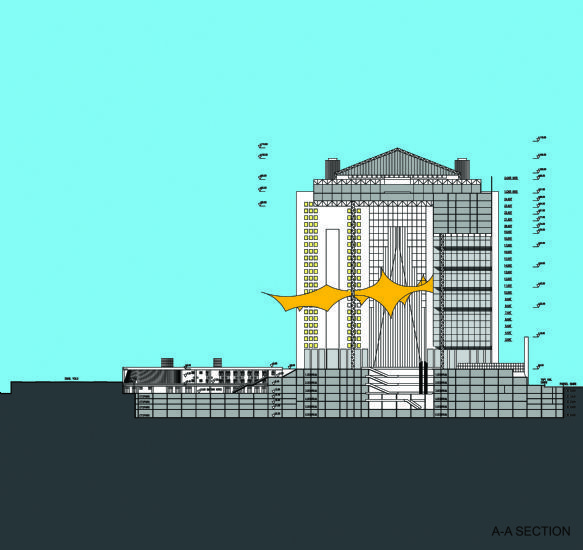 « Back